Our Business
This page introduces various business lines of SEED.
Contact Lens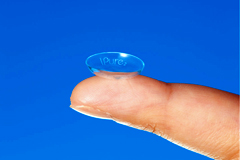 SEED currently offers contact lenses with various properties and features. In addition to hard contact lenses and soft contact lenses, we offer various functional lenses to meet diverse needs of customers. Our product lines also include daily disposables, contact lenses for bi-weekly or monthly replacement, and astigmatic and bifocal contact lenses.
We see SEED's progress of contact lens business since the launch of research in contact lenses in 1951 as the evolutionary history of contact lenses in Japan. We are and will be committed to deliver safer and better products to our customers; at the same time, we work to realize our vision to offer ranges of products to meet the needs of the times.
Contact Lens Care Products
SEED's contact lens care business covers a complete line of contact lens care products. Daily care is essential to make your contact lens wearing experience safe and comfortable.
As our primary product line, we offer multipurpose solution (MPS) for soft contact lenses. We have been developing products for ensuring easy and secure care.
With the recent rise of disposable soft contact lens users, soft contact lenses became more familiar to us; at the same time, the importance of lens care has been brought to focus.
At SEED we will step up our efforts to promote customers' awareness about the importance of lens care to ensure safe and comfortable daily eye care, while exploring safety and ease of use to keep moving forward.
Spectacle frame
SEED's technologies, expertise and knowledge gained through the development of contact lenses bring new perspectives to the glass frames industry.
SEED offers eyewear collection Vivid Moon to help our customers express their beauty, identity, and feminine atmosphere. Our collection also includes Plusmix, a progressive brand for fashionista in their late teens to early 20s. Both lines are well received among the respective target segments.
SEED also offers buzz-generating products such as a magazine licensed brand ViVi fleurs, featuring "kawaii" (cute) designs from popular magazine ViVi, and Vivid Moon Avant, a high-end model of Vivid Moon bearing French word avant meaning "going further". At the same time, SEED also adopt new ideas and cutting-edge technologies to plan and develop a variety of glass frames.
SEED will continue to be quality-driven; at the same time, we will be committed to our vision to continue to offer fresh and satisfactory customer experience by always thinking outside of the box of the industry and taking creative and far-sighted ideas such as Vivid Moon.
Other Businesses
As an all-around and specialized optical manufacturer, SEED offers pharmaceutical products such as Adeno Test AD, an adenovirus antigen detection agent and other products that support your better vision.
As related business, we proactively diversify into businesses to support your vision through our consolidated subsidiaries Tower Vision Co., Ltd. and SEED Eye-Service Co., Ltd.